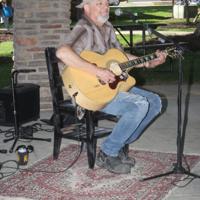 Produce in the Park Records Record Opening Night | Atlantic
Produce in the Park saw record attendance when the market opened on June 2. Market traffic growth is expected to continue throughout the season given the number of vendors, variety of food trucks, and unique weekly themes and attractions. For example, the June 9 market will feature strawberries — and many strawberry products — as well as a taco truck and bouncy house.
Strawberries will be everywhere at Produce in the Park on June 9. Fresh strawberries will be sold by Bridgewater Farm and Brun Ko Farm, the guest chef will be giving out free strawberry pie samples and recipes, and Sue's Country Garden will be selling strawberries and strawberry rhubarb jam, as well as strawberry pastry bars . Kringleman Pastries will be at the park with strawberry kringle and strawberry cupcakes, Atlas Atlantic Cinema will be offering freshly squeezed strawberry lemonade, and Matilda Dawn Creations will be selling strawberry-themed greeting cards. Other strawberry-themed activities are planned.
In addition to strawberries, the June 9 Farmer's Market features Zemog's Cocina Taco Truck, live music from Sarah Selders, Nishna Valley Family YMCA bouncy houses, and other activities for kids. County Conservation, Atlantic Parks and Recreation, Cass County Master Gardeners and RSVP (Retired and Senior Volunteer Program) will be at the park with information and activities. Senior Life Solutions and Cass County PROSPER are the June 9 "Self-Care Summer" organization.
Goods expected at the park on June 9 include early-season produce (such as rhubarb, spinach, asparagus and scallions), many local meats (beef, pork and lamb), farm-fresh eggs, honey, goat's milk soaps. , candles, jewelry, wood crafts, home garden plants, etc.
Free draw: 1 dozen farm-fresh eggs from Brun Ko Farm. (Sponsored by the Cass County Local Food Policy Council.)
Methods of Payment Accepted: All vendors accept cash. Many accept credit cards and Venmo. All eligible food vendors accept SNAP/EBT (also known as food stamps). All fresh produce vendors accept and distribute Double Up Food Bucks (coupons given for SNAP/EBT purchases of fresh produce).
June 2022 Produce in the Park Farmers Markets are sponsored by Atlantic Community Advancement Commission, Nishna Valley Family YMCA, Cass County Tourism, Cass Health, First Whitney Bank and Trust, Chamber of Commerce of the Atlantic region and Deter Motor Co.
For updates on Produce in the Park, follow Produce in the Park on Facebook (www.facebook.com/ProduceInThePark) or Instagram (www.instagram.com/produceintheparkatlanticia/), or visit the Produce in the Park website for sign up for the e-newsletter at www.productintheparkatlanticiowa.com.