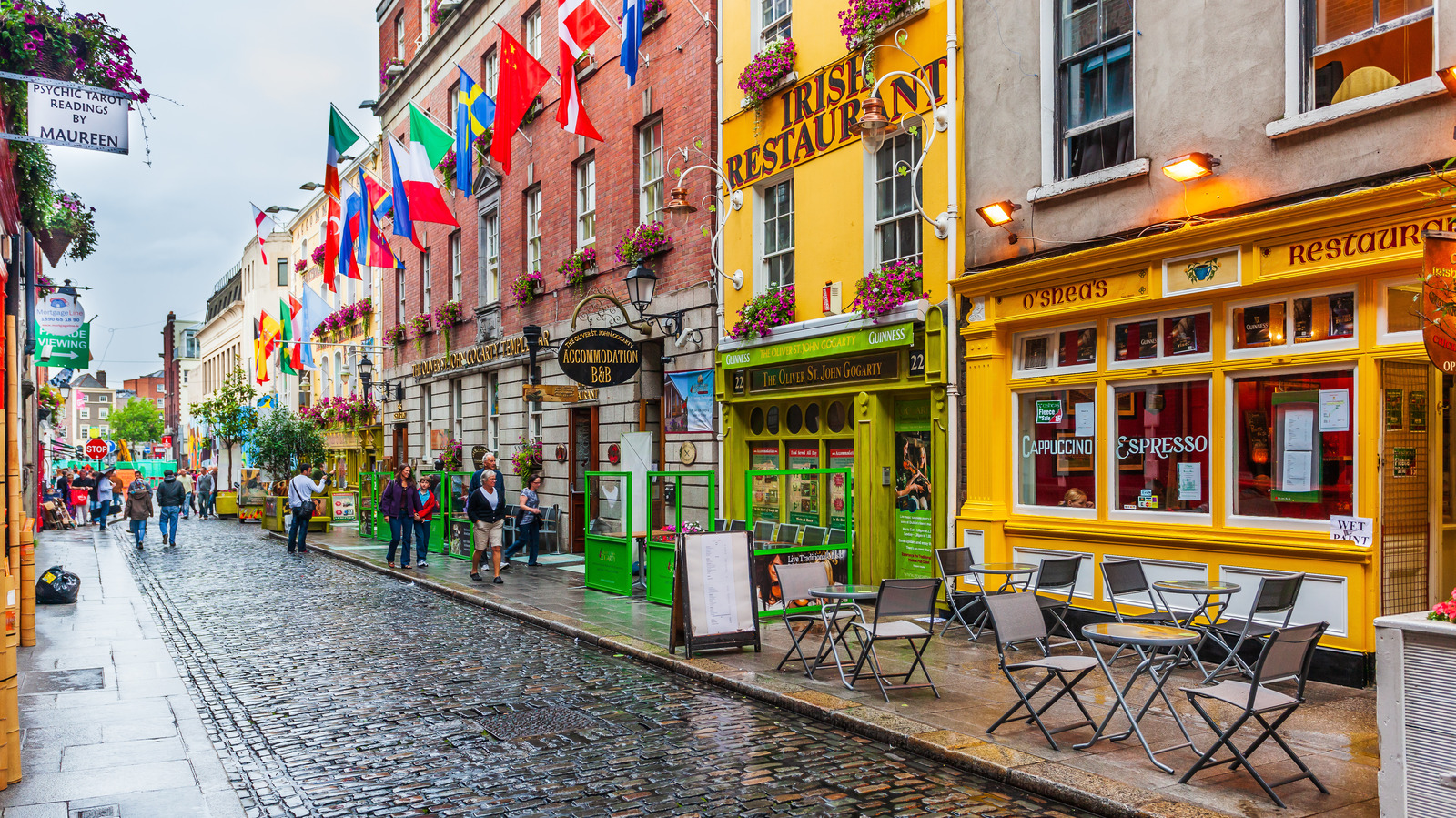 The Starbucks Dublin Pastry Case That's Giving Reddit Major FOMO
In August, a Redditor posted a picture of a Starbucks pastry case in Dublin. It's packed with items like strawberry shortcake, chocolate brownies, golden caramel crisps, and mango berry granola. Immediately, users in the comments shared what they thought of the differences. "America Starbucks SUCKS over these other countries," one comment read. Another person added, "Oh my god these bars and shortbread are amazing." A Reddit user had tried a treat from Dublin and confirmed how good they were. "The lemon bread is so much better there. I hate [the] icing on ours," they wrote.
According to The Journal, there are 49 Starbucks stores in Dublin and 21 are located in the city centre. They seem to appear in clusters; some stores are only divided by the street down the middle (per Newstalk). Starbucks explains this by stating that it "takes a thoughtful and strategic approach when choosing our store locations, carefully considering many factors, including community demand. We are always on the lookout for great locations. to both better meet the needs of our current customers and reach new ones." So if you are planning to visit Dublin, know that you will have plenty of opportunities to try these pastries.