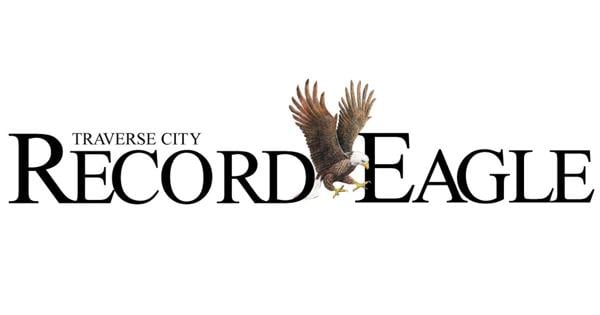 Food in brief: 06/11/2022 | Food
Gourmet party
LELAND – The Leland Wine and Food Festival returns June 11 to Leland Lodge.
Sample local beer and wine from the vineyards of the Leelanau Peninsula. Food vendors and live music are available. Adults pay $30 at mynorthtickets.com or $40 at the event. Tickets include a glass and two tasting tokens.
Chef demonstrations
TRAVERSE CITY – Taste the Local Difference and Downtown TC are hosting bi-weekly Chef Demonstrations at Sara Hardy Downtown Farmers Market starting June 11. The first event features a spicy rhubarb chutney prepared by Maria Leggett of Grand Traverse Sauce Co. Full schedule: www. localdifference.org/shfm2022/.
Social Strawberry
WILLIAMSBURG — The annual Strawberry Social is served from 3:30 p.m. to 7 p.m. June 11 at The United Methodist Church.
Drive through or eat out. Music and garden games are included. Admission is by donation. This event occurs with a silent auction. Bid until June 15 at https://charityauction.bid/WilliamsburgUMC.
Pride Puppy Contest
TRAVERSE CITY — Cherryland Humane Society is hosting the Pride Puppy Pageant at 5:30 p.m. on June 12 at SideTraxx Dance Bar.
The event includes a drag show and puppy contest, food truck, music, dancing and more. Donations go to the Humane Society. Participants can also donate pet supplies.
School staff meet
LELAND — The Leelanau County, Michigan Retired School Staff Association meets at 7 p.m. June 15 at Leland Public High School.
MARSP Executive Director Royce Humm discusses pension and health care benefits. Members can bring non-perishable food items for local food pantries.
RSVP by June 12 to suzanne.landes@icloud.com or 231-386-5618.
FOL meeting, lunch
ALDEN – Friends of the Library meet at 10 a.m. on June 16 at the Helena Township Community Center. A lunch begins at noon at Johnny's Torch Riviera in Rapid City. Alden Volunteers President Laury Stone is the guest speaker. RSVP by calling the Alden District Library at 231-331-4318.
Major social networks
TRAVERSE CITY — Big Brothers Big Sisters of Northwest Michigan is hosting the Bigs Social from 5:30 p.m. to 7:30 p.m. on June 16 in Sorellina. Chat with Bigs team members and volunteer mentors and enjoy appetizers and drinks. RSVP to Krista.Goldman@bigsupnorth.com.
Solstice Festival
ELBERTA – Grow Benzie is hosting the Summer Solstice Festival from 4-11:30 p.m. on June 17 at Elberta Waterfront Park.
Activities include local music, a beer garden, children's games, food trucks, and nonprofit information. Proceeds from the fundraiser benefit the Grow Benzie Community Center and the Elberta Parks and Recreation Department.
Bring blankets and chairs. Admission is $10 for adults, $5 for ages 13-18, and free for children under 12. Email Volunteer@growbenzie.org to get involved.
Anti-hunger program
TRAVERSE CITY – Customers can support local families by purchasing a $10 Simply Give card from Meijer. Each card is converted into a food-only gift card and donated to a local food pantry.
The Père Fred Foundation benefits from this program until July 3rd. The grocery store plans to double the cards purchased on June 18. Online shoppers can add Simply Give donation cards to their order.
Father's Day meal
TRAVERSE CITY — The Boathouse restaurant is accepting orders for its Father's Day feast. Pickup is from noon to 3 p.m. on June 18. Call 231-223-4030.
order.