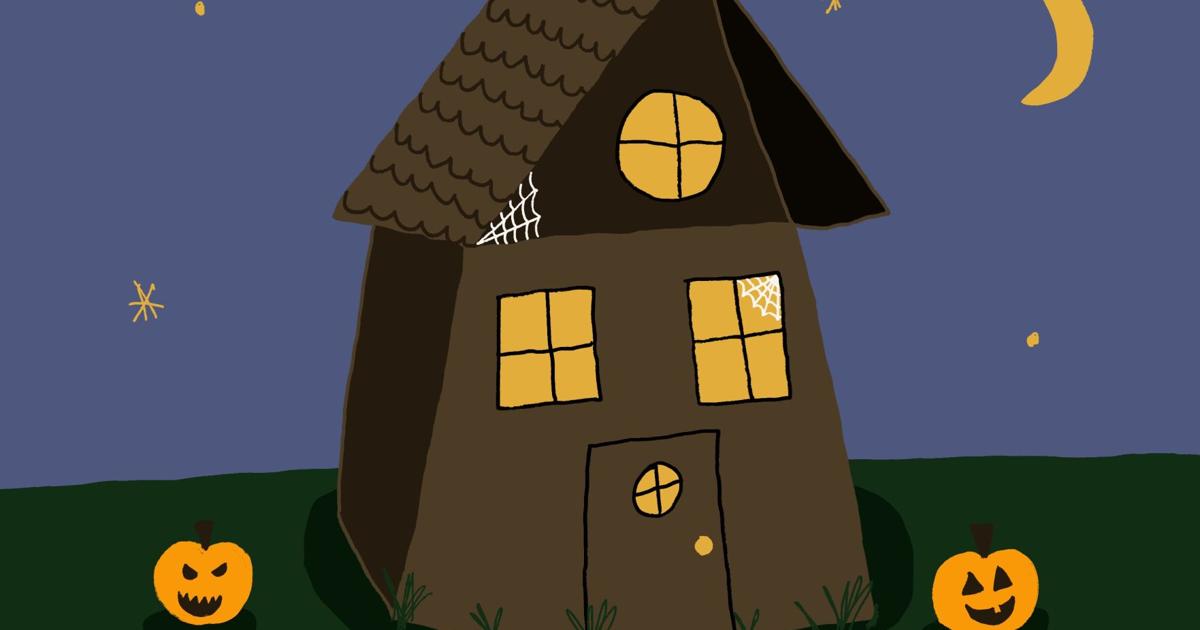 Four spooky places to visit this Halloween season | Culture
There are a variety of places to visit this Halloween season, whether someone is looking for corn mazes to eat a caramel apple or haunted houses to terrorize them all night long.
Here are four places in and around Lincoln to scare this fall.
Haunted Theater Mystery Manor, 716 N 18th St, Omaha
It will be terrifying to fall asleep after visiting the Mystery Manor haunted theater in downtown Omaha. This long-running haunted attraction opened in 1984 and invites those who dare to stroll through the halls and hallways said to be haunted each October by the ghost of William Hall.
The stories say William hacked his wife Greta Hall in 1929 while throwing a fit of rage. Greta's brother would then have killed William a week later with the same axe. The following night, Greta's brother was mysteriously killed. In their 38th season, Mystery Manor will send shivers down everyone's body with their Fright Crew.
Mystery Manor Haunted Theater has general admission for $15 and a front-line access pass is available for $30. Their days and times vary but can be found on their website.
Craft Ax Throwing, 1821 N St, Lincoln
A less terrifying way to celebrate Halloween with axes is to throw your best shot at Craft ax throwing in downtown Lincoln. Along with their regular ax throwing, the company gets crafty towards the end of October with their Zombie Nights. From October 28 to 31, glowing zombie targets and black lights are available for a festive change. In addition to throwing axes, ninja stars, maps and shovels are available for all bloodthirsty needs.
Grab an ice cold drink at the bar with friends for a fun night of competition and cheap anger management. Every Wednesday from 7-9 p.m., it's College Night with discounted $15 student tickets and up to two hours to kick off.
Craft Ax Throwing is open 4 p.m. to 9 p.m. Monday through Thursday, 12 p.m. to 11 p.m. Friday and Saturday, and 2 p.m. to 9 p.m. Sunday. Tickets are $22 per guest per hour with groups of two to four players per target.
Escape Lincoln, 815 O St, Lincoln
From horror stories to a child's fantasy, there are rooms for everyone to escape Escape from Lincoln. Located in the historic Haymarket, this activity challenges each participant to use both sides of their brains to solve puzzles and puzzles to escape the room in less than an hour.
Currently, their rooms include a Stephen King themed room called "Don't Enter 1408" and a mysterious lab in "Strangest Things". Then the Queen of Hearts can be found in "Wonderland". Finally, Sherlock Holmes needs help at "221B Baker Street". Additionally, a special room is available for the 2022 spooky season called "Vacancy *Haunted Escape*". This horrifying room is for brave and clever souls, including actor participation, jump scares and dim lighting.
Escape Lincoln is open from 5 p.m. to 10 p.m. on Friday, from 12 p.m. to 10 p.m. on Saturday and from 12 p.m. to 7 p.m. on Sunday. There is also weekday availability by appointment. Tickets are $25 per person with a capacity of six people per room.
Roca Berry Farm, 16531 S 38th St, Roca
Friendly by day and scary by night, Roca Berry Farm has something for anyone who wants a little Halloween party this year. Roca Berry Farm is the oldest and largest pumpkin patch in Lancaster County with hay rack rides to the pumpkin patch and corn mazes.
At night, however, the farm is radically transformed into Roca Spooky Farm with haunted houses and Halloween horror. There is a Psycho Path for Those Who Dare and Haunted Hayrides. Try your luck at the shooting ranges or join the zombie paintball hunts. To end the evening, take photos at the photo booth and reveal your fall favorites at the food barns.
Roca Berry Farm is open 9 a.m. to 7 p.m. Saturday through Thursday and 9 a.m. to 5 p.m. Friday. Tickets are $10.50 on weekdays and $16.95 on weekends. These tickets can also be upgraded during the day for those brave enough to stay for the horror of the evening. Roca Scary Farm is open from 5 p.m. to 10 p.m. Friday through Sunday with tickets for $26.50.
Whether someone wants to enjoy October for apple cider and pumpkin patches or savor chills down your spine, there are plenty of places to visit this Halloween season.
culture@dailynebraskan.com