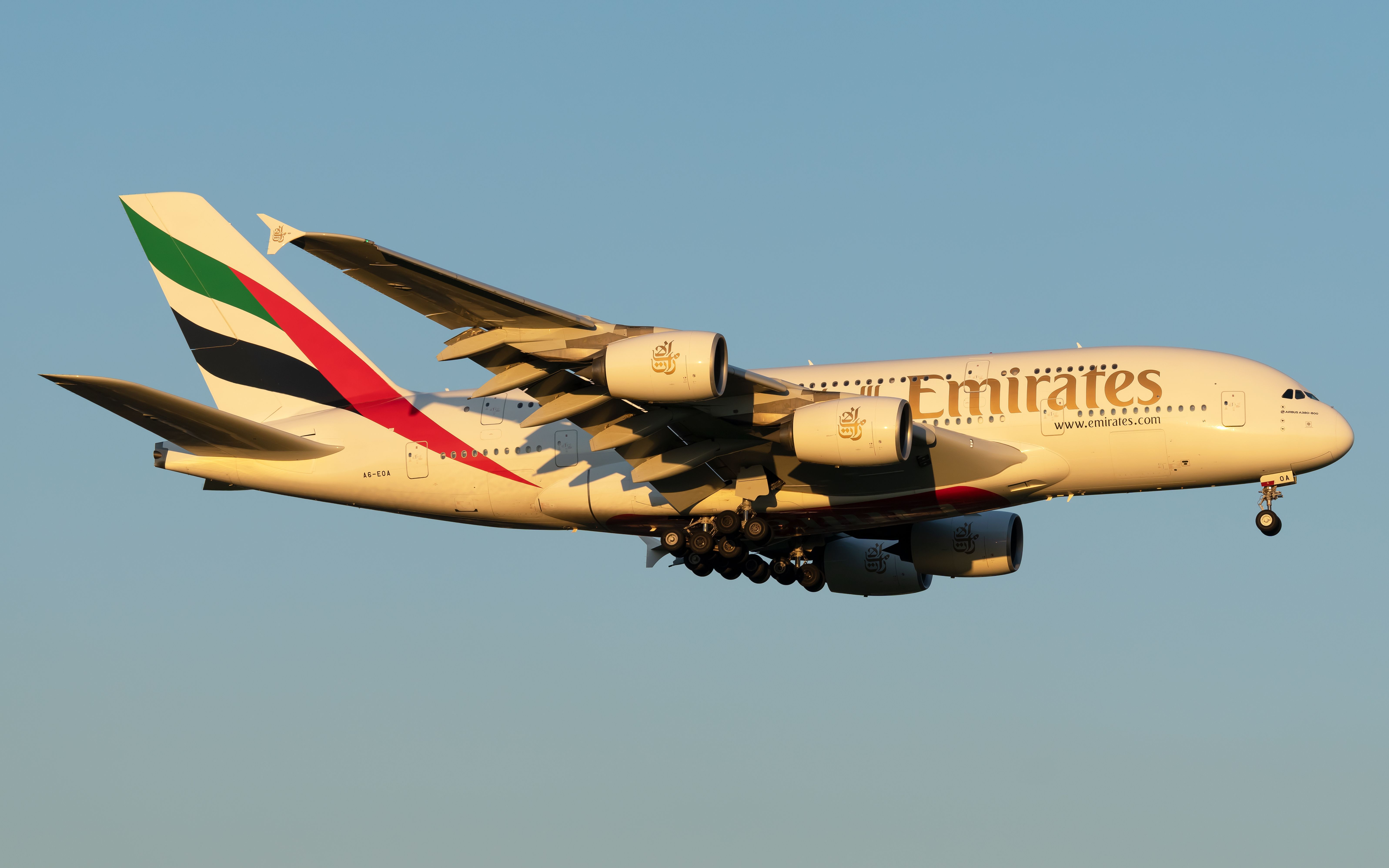 How Emirates is bolstering its vegan dining offering
While many airlines still insist on serving options such as well-documented environmentally unsustainable beef, many have also listened to the plea from passengers who are unwilling to compromise on their ethical and eco-friendly food choices. environment during their journey. One such airline is Emirates, which has just announced that it is issuing a "resounding response to the increased demand for plant-based cuisine with a multi-million dollar investment in new vegan choices on board" to time for World Vegan Day on November 1st.
The airline also shared the history of its vegan offerings, which began in the 1990s. At the time, it was primarily a service for travelers from Addis Ababa who regularly refrained from animal products in their diet due to the religious requirements of the Ethiopian Orthodox faith. Initially, the choice was also the most popular in the Indian subcontinent.
However, with more and more of the world's population adopting a plant-based lifestyle for ethical, environmental or health reasons, an increasing number of passengers have begun to request "vegan" as a special meal option. Emirates says it has seen a significant increase on US, Australian, some European and UK routes, but also on services from Beirut, Cairo and Taiwan.
Photo: Emirates
A year of preparation
Now the carrier says it has introduced a curated menu of gourmet vegan dishes in first and business class, while economy menus have also seen an updated selection of plant-based products. The premiere and business menu has been in development for a full year at Emirates Flight Catering facilities in Dubai. It features contributions from various culinary specialists such as Chinese, Indian and Arab specialty chefs, and tasting panels included vegan and non-vegan chefs and team members.
Photo: Emirates
Sounds pretty delicious, if you ask us
Vegan dishes in Economy Class will also be rotated monthly to provide variety for frequent flyers. According to the airline, current passenger favorites include creamy spinach and avocado mousseline with marinated tofu, blanched snow peas, radishes, asparagus, pomegranate seeds, zucchini ribbon and sriracha oil, or quinoa multicolored with caramelized pear and celeriac puree, roasted cauliflower, glazed carrots, sautéed kale and lovage pesto, and barley risotto with mushrooms, served with sun-dried tomatoes, buttered chestnuts, blanched broccolini and roasted pumpkin.
Vegan desserts include a dark chocolate cream cake balanced with fresh and juicy strawberries, a zesty lemon tart lightly topped with coconut cream, and a rich chocolate tofu cheesecake topped with a sweet strawberry compote . (Okay, we forgive you for taking a break from reading and packing up a snack or two because we just got really hungry – for airplane food!)
Photo: Emirates
Products from the world's largest vertical hydroponic farm in the UAE
In order to create the new menu, Emirates turned to alternative plant-based ingredients such as artisan vegan cheeses, using coconut or vegetable-based cream instead of full cream dairy, and Beyond Meat products for making vegan koftas for business class passengers. , etc. Fruits and vegetables are sourced from multiple UAE-based suppliers, including locally grown fresh kale, heirloom cherry tomatoes, salad greens and herbs from the world's largest hydroponic vertical farm, a joint venture investment of $40 million US dollars through Emirates Flight Catering called Bustanica.
Photo: Emirates
What's in a word?
There are many ways to adopt a vegan lifestyle. However, what all vegans have in common is not eating animal-derived products. This includes obvious things like meat and fish, but you may also see vegans scouring ingredient lists for things like gelatin, certain food colorings (ground lice, anyone?) or honey. They also spend a disproportionate amount of time discussing protein content and vitamin B12 with people who all seem to be getting a degree in nutrition at the mention of the word vegan. Meanwhile, thanks to airlines such as Emirates, they won't, at the very least, have to spend hours preparing airplane-friendly food to take home to get through their next long haul. Happy World Vegan Day!
Emirates

IATA/ICAO code:

EK/WATER

Airline type:

Full service carrier

Hub(s):

Dubai International Airport

Year of foundation:

1985

CEO:

Ahmed bin Said Al Maktoum

Country:

United Arab Emirates