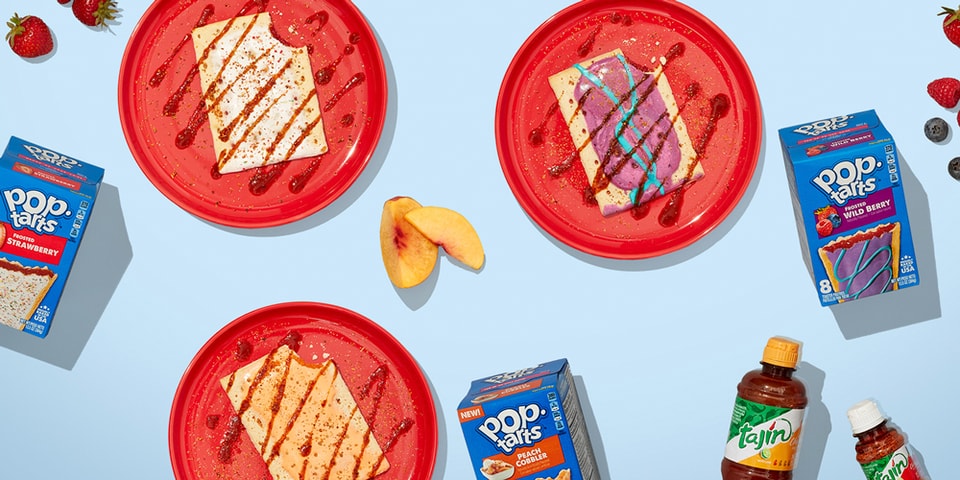 Pop-Tarts x Tajín "Crazy Bueno" Kit Released
Known for their breakfast innovations, Kellogg's Pop-Tarts has teamed up with Tajín for a special kit. Aiming to make mornings better, the team challenges fans to put the best chili and lime seasoning on the iconic toaster pastry.
The Pop-Tarts x Tajín "Crazy Bueno" kit is a flavor-intensifying set that offers a unique breakfast experience. The limited-edition kit includes Tajín's iconic Clásico seasoning and new Fruity Chamoy hot sauce paired with frosted strawberry, frosted wild berry and peach pop-tarts.
"As a brand, we like to defy convention and defy expectations, and with the superstar power of Tajín, we knew we could inspire our fans with an unexpected and ingenious combination," says Heidi Ray, Senior Director of Marketing, Portable Wholesome Snacks. "Tajín shares our dedication to unique flavors, so they were the perfect partner to embrace this 'Crazy Bueno' idea."
"With the drop upon us, Pop-Tarts are a warm and new way to experience this universal product," says Javier Leyva, Director of Tajín USA. "Our well-balanced blend of sweet peppers, sea salt and dehydrated lime and new Fruity Chamoy hot sauce pair perfectly with the fruit flavored filling, frosting and flaky crust of Pop-Tarts."
Priced at US$10, the Pop-Tarts x Tajín "Crazy Bueno" kit will be available exclusively through the Pop-Tarts Instagram store and Kellogg's website from October 25 through October 27, 12 p.m. EDT.
In case you missed it, Drake is giving Dave's Hot Chicken fans free for his birthday.