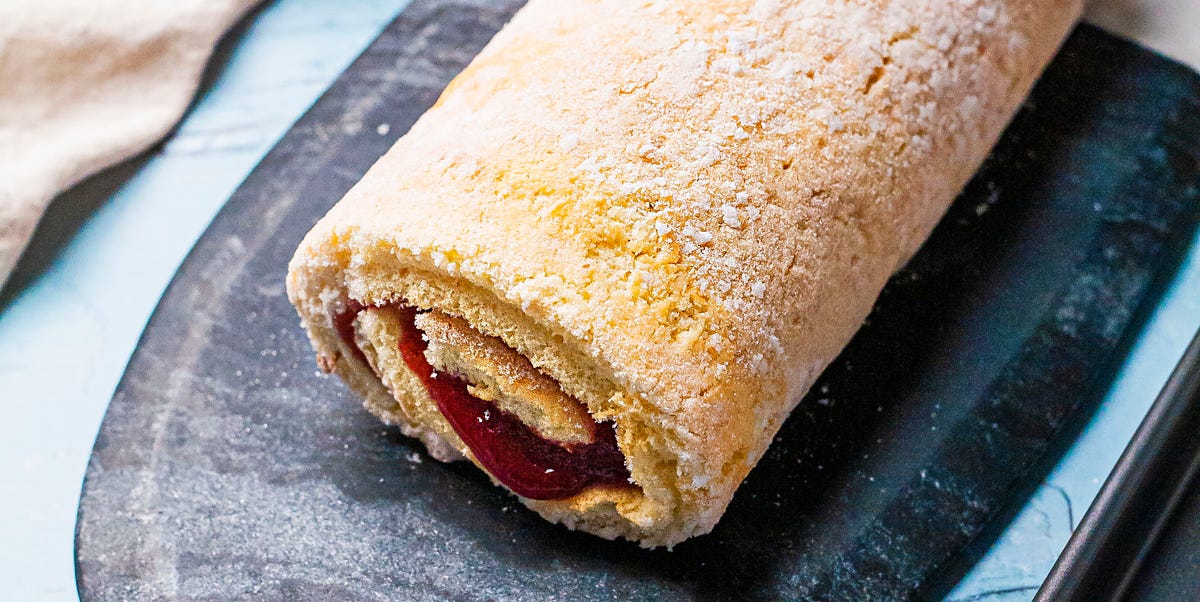 Everyone needs a hand of Swiss roll recipe. A light, fluffy sponge is topped with strawberry or raspberry jam, then rolled into a tight swirl and served sliced.
Advertising – Continue Reading Below
Cal/Serv:
266
Makes:

ten

portions


Preparation time:

0

hours

ten

minutes


Cooking time:

0

hours

15

minutes


Total time:

0

hours

25

minutes


200g

caster sugar, plus extra for sprinkling
300 grams

raspberry or strawberry jam
This ingredient shopping module is created and maintained by a third party, and imported on this page. You may be able to find more information about this and similar content on their website.
Preheat the oven to 180°C (160°C fan) mark 4. Grease and line the bottom of a 27cm x 39cm baking sheet with parchment paper.
Place the eggs, vanilla and sugar in a large bowl set over a saucepan of barely simmering water. Beat for 3 minutes with an electric hand-held whisk, then remove from the heat and beat for another 3 minutes, until pale and fluffy and the mixture leaves a ribbon which remains briefly on the surface when the beaters are removed of the mixture.
Sift the flour and stir it in using a large metal spoon. Scrape into prepared pan and gently smooth to level. Bake for 12 minutes, or until just firm to the touch.
Meanwhile, place a sheet of parchment paper slightly larger than the mold on a work surface and sprinkle with a generous layer of caster sugar.
Loosen the side of the sponge from the mold with a palette knife. Carefully invert the hot sponge onto the prepared parchment paper and remove the top parchment paper.
Draw a line 2 cm from a short edge of the sponge. Stir the jam to loosen it, then spread it evenly over the sponge cake. While the sponge is warm, using the base parchment, roll tightly from a short edge. Let cool completely (rolled). Remove the parchment paper and transfer the roll to a plate or serving board to serve.
Tidy
Store in an airtight container at room temperature for up to 1 day.

Per slice:
Calories: 266
Protein: 5g
Total fat: 3 g
Full: 1g
Carbohydrates: 54g
Total sugars: 41g
Fibers: 1g
Advertising – Continue Reading Below