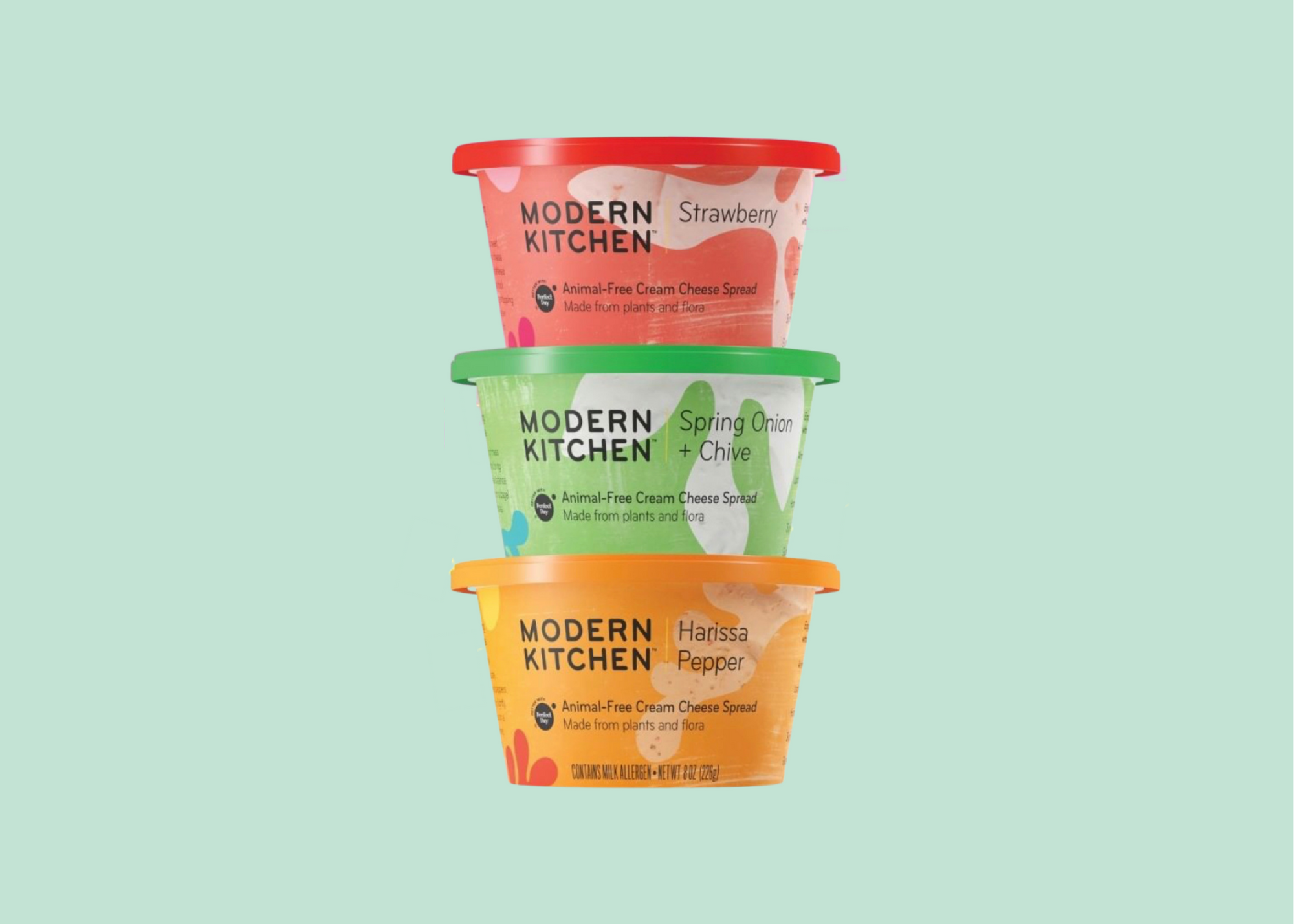 The Urgent Company is making animal-free cream cheese a reality with a brand new modern kitchen
[ad_1]
Animal-free cream cheese is here! Modern kitchen, a new brand of The urgent business, announced its first product, a naturally lactose-free, hormone-free, cholesterol-free, animal-free cream cheese. Cream cheese, which will be available in three chef-inspired flavors, is the first cream cheese to be made with Perfect day animal-free milk protein, providing consumers with a delicious option that delivers the creamy flavor and texture of traditional animal-based cream cheese that is more eco-friendly and animal-friendly.
"We are delighted to see our second brand, Modern Kitchen, available to consumers. We're sure they'll love the taste and texture just as much as their favorite cream cheese (and they're probably about to have a new favorite!), "Notes Paul Kollesoff, co-founder and CEO of The Urgent Company. "By applying science and technology, we are able to create better versions of the same dairy products that consumers love. And of course, it's more durable than other options on the market because that's exactly what we do!
The Urgent Company is no stranger to creating innovative, planet-friendly versions of the foods we love. In 2020, the company launched its first brand, Brave robot, Perfect Day Animal-Free Milk Protein Ice Cream. The creamy addition to the ice cream aisle has been a huge success and is now available in over 5,000 grocery stores nationwide. The brand shows no signs of slowing down and has sold over a million pints, making it the number one growth driver in the plant-based ice cream category.
Modern Kitchen Animal-Free Cream Cheese will be available in three flavors: Strawberry, Spring Onion + Chives and Harissa Pepper. Modern Kitchen will launch in select Southern California stores in the coming months and is available for presale now at modern-dining.kitchen for $ 30. This weekend, the brand will serve Modern Kitchen Cream Cheese Coated Bagels in Brooklyn bagelfest.
[ad_2]