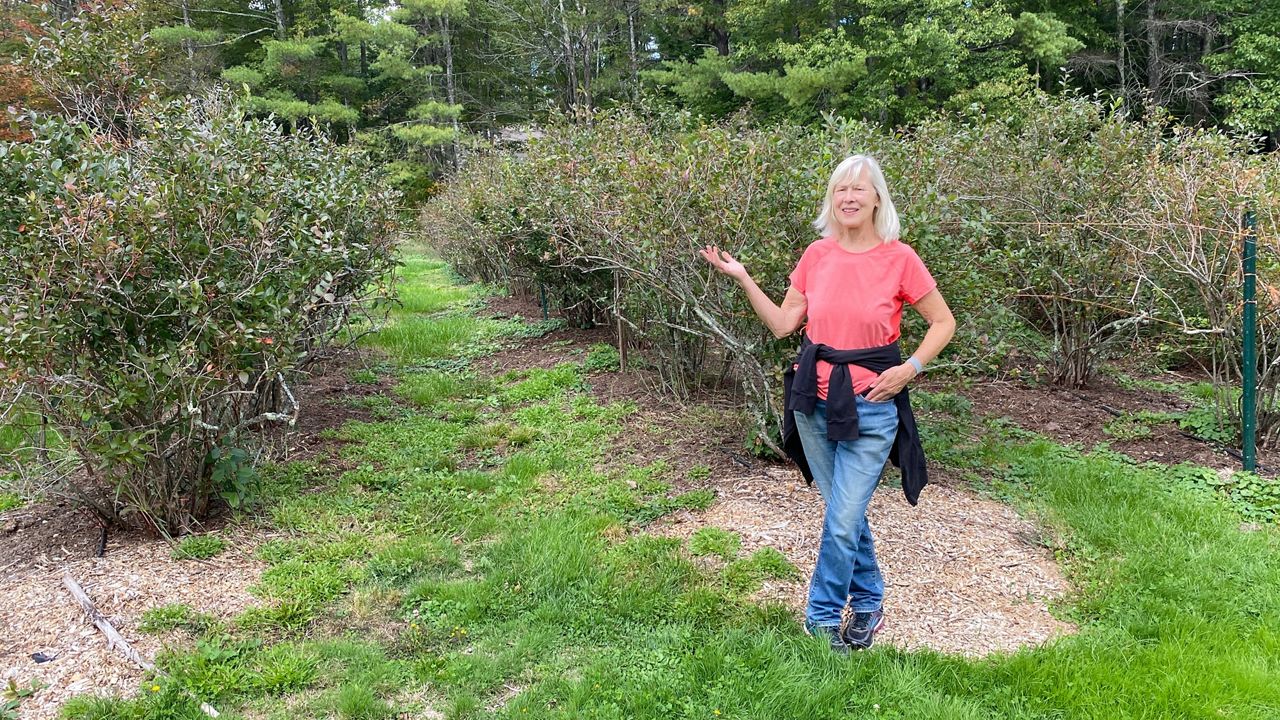 UMaine to fight invasive pests that threaten berry crops
Max Boudreau has a big problem caused by a small pest.
Boudreau, 37, runs the Winslow Organic Farm in Freeport. With over 1,000 bushes of blueberries, raspberries and blackberries to grow and harvest, he worries about the impact of an invasive fruit fly that has made it to Maine.
"I think that's a big concern for any fruit grower in Maine, especially soft berries," Boudreau said.
Its technical name is spotted-wing drosophila, and it's the subject of a new, $3 million USDA-funded nationwide study led by Philip Fanning, assistant professor of agricultural entomology at the University of Maine.
The little fly, Fanning said, has been in Maine since 2011. The study aims to properly document the potential damage it can cause and whether a growing parasite will be effective in stopping it.
Fanning said work on the parasite has already begun, but the $3 million grant announced Sept. 26 will allow the study to expand to include organic farmers like the Boudreau family.
Maine has its share of native fruit flies, Fanning said, but this variety comes from Southeast Asia and first appeared in the United States in California in 2008.
"Just four years later, it was present in almost every state in the United States," Fanning said.
Fruit flies damage crops by laying eggs inside fruits such as berries. Drosophila, Fanning said, is stronger and can penetrate even deeper into unripe berries, putting berry growers at even greater risk.
"It's like they have a little chainsaw strapped to their butts," he said of the flies.
Blueberries are big business in Maine. According to the USDA, Maine manages about 40,000 acres of wild blueberries on a two-year cycle and harvested about 20,000 acres in 2017.
According to the Wild Blueberry Commission of Maine, wild blueberries alone have an estimated annual economic impact of over $250 million. Data from the commission shows the wild blueberry industry also supports more than 2,500 jobs statewide.
Winslow Farm grows cultivated highbush blueberries. Sarah Boudreau, co-owner of the farm, said she and her husband first planted blueberries on the property in the mid-1990s.
She declined to say how much money blueberries bring to the farm each year, but added that U-pick blueberries are more useful as a marketing tool for the farm.
Sarah Boudreau said she first noticed the flies around 10 years ago, around the same time she noticed the weather in the area was getting warmer. The warmer weather means the blueberries can be picked earlier, but she and Max worry about harvesting in August, when the fly population peaks.
Max Boudreau said August is also peak harvest time for the farm's blackberries and raspberries, which he and his staff usually have to rush to harvest before they become overripe and fodder for the flies. .
"There's a point where you're picking, and the berries start to feel soft, and they fall to the ground, and then it attracts more flies," he said.
Fanning is betting that a parasite called Ganaspis brasiliensis will be the answer. The researchers introduced the parasite to four Maine blueberry farms in August. The idea, he said, is that it will infect and kill the fruit fly larvae, preventing the population that survived Maine's winter from reproducing in the summer.
Similar experiments, Fanning said, are currently underway in eight other states across the country. He hopes to find out how effective the pest control has been later this fall. Part of the new grant will also fund research to see if the parasite will survive Maine's winter, making it even more effective in the spring.
If so, Fanning imagines the parasite will be introduced statewide. Individual farmers won't be responsible for this, but he said some of the funding will go towards educating farmers on how to make pest treatments more effective.
"We're not telling growers to give up traditional controls," he said.
Max Boudreau hopes that Fanning's treatments will be effective. For organic growers like him, spraying commercial pesticides isn't an option, and even for non-organic farmers, it's hard to know what time of the season to start spraying for flies.
"They even recognize immature fruit, so they go in there and lay their eggs, and the fruit isn't even ripe yet," he said.